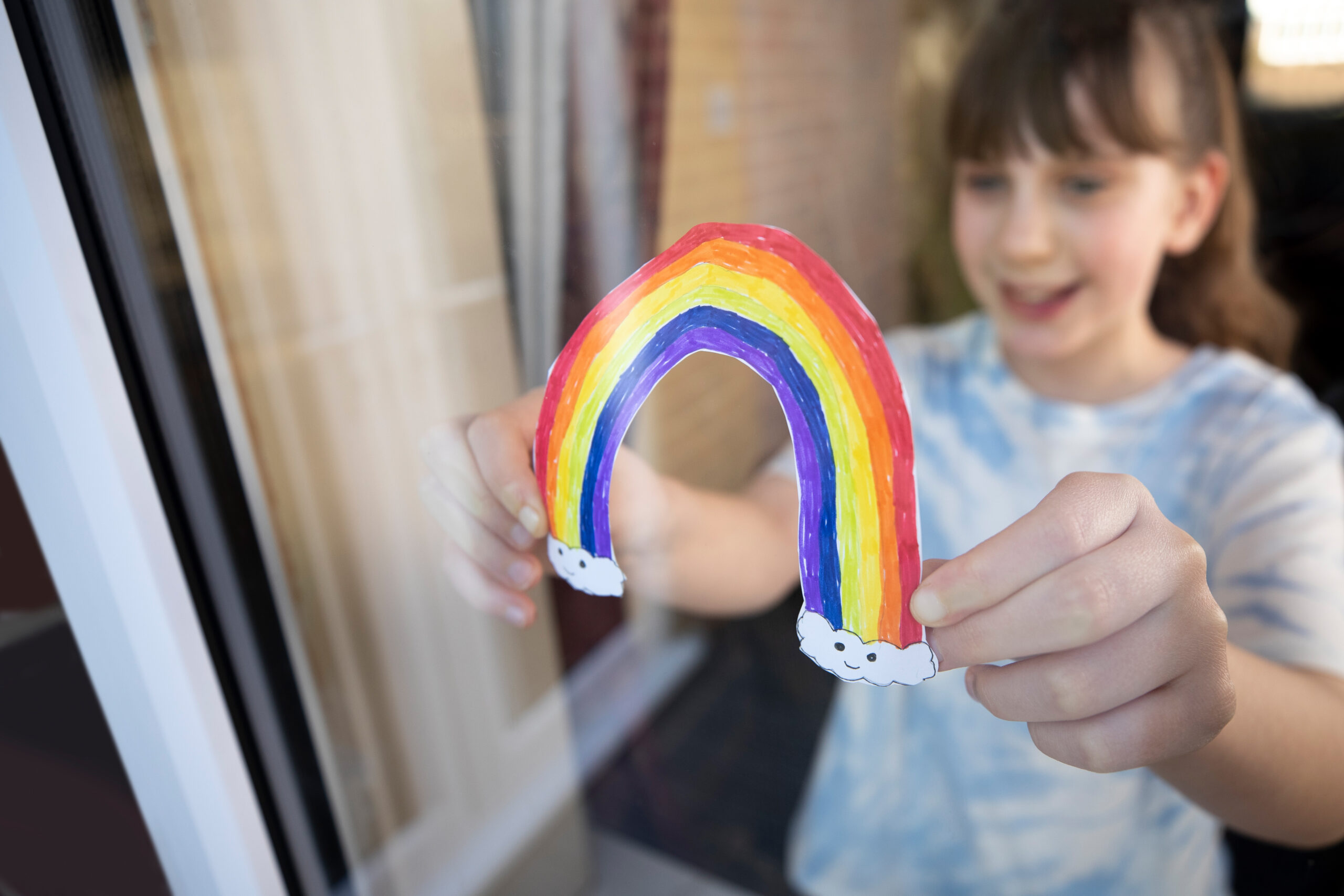 Our Perspective
Stories That Will Inspire, Uplift, and Restore Your Faith in Humanity
"There is something in the human spirit that will survive and prevail, there is a tiny and brilliant light burning in the heart of man that will not go out no matter how dark the world becomes."
– Leo Tolstoy
During times of crisis, it can be easy to become disheartened and stressed out by all the negativity and chaos. But amid all the junk, there are wonderful stories of strength and hope, stories of people coming together (even if it is at least 6ft apart), stories of human kindness and bravery and innovation. Stories that restore our faith in humanity, even in the darkest moments.
As an older Millennial, the COVID-19 pandemic is the first crisis I've not just lived through, but really understood and felt the impact of. I remember hearing beautiful stories about the human spirit after 9/11, but I didn't truly understand them because I didn't truly understand the impact of 9/11. But now – as a wife, mother, daughter, friend, coworker, employee, voter, stockholder – I see what this pandemic is doing around the world and the what-is and the what-ifs can be overwhelming.
I'm saddened by how COVID-19 is affecting the people who get it, I'm worried about my family's health, I'm nervous about the economy and the impact this will have on families and businesses. And being a person who struggles with anxiety, I rely on the wonderful, uplifting stories about the human spirit to ease the overwhelm.
From stories about high schoolers making masks for healthcare providers, to restaurants giving free meals to first responders and healthcare providers, to people leaving care packages on their porch for their UPS driver, I stand in awe of just how beautiful and resilient the human spirit is.
I wanted to highlight some of the people and companies I've seen online and in my community that are using their strengths, talents, and resources to make this time a little easier, and dare I say, even enjoyable. My hope is that you too can feel inspired by these stories and hopefully, a little lighter.
Appreciation for healthcare providers
Healthcare providers are on the front lines right now working around the clock to take care of more patients than they're used to. They're dealing with stress, fear, and death on a large scale. They're comforting their patients and trying to make the most out of limited equipment and resources and limited answers. This hasn't gone unnoticed.
I've been so touched by the outreach of love for healthcare providers. One thing I've seen is hotels around the states are sending messages of hope during this time by lighting up vacant rooms to create huge hearts on the side of the buildings. Among the hotels in Arizona are the Westin Phoenix hotel, the Sheraton Phoenix, and the Renaissance Phoenix.
There are also thousands of people and organizations making masks and other protective gear for hospitals in dire need to protect their doctors and nurses. Here in Phoenix, one woman, Kristi Hoven, set up a massive, social-distancing, mask-making operation in her front yard called Mask Phoenix! She's recruited "an army of mask-makers" and together they've donated thousands of masks to local hospitals, homeless, and people at high risk – all of which supports our amazing healthcare providers.
Sharing inspiring human stories
My wonderful boss, Molly Castelazo (and I'm not just saying that because she's going to be reading this – she truly is wonderful) is a passionate and incredibly talented storyteller. She is using her spare time – which I can assure you is not much right now – to interview all kinds of people and share their stories on her new website. I've had the privilege of viewing these videos before she's posted and I can't wait for her to share them with the world; they're truly inspiring.
Local restaurants and markets taking care of their people and their community
Local restaurant, brewery, and distillery OHSO is feeding their newly unemployed employees and their families every afternoon to offset the burden of unemployment.
A couple local-based restaurant chains, Upward Project and Fox Restaurant Concepts launched an initiative called#TakeOutForTeams to collect money to support their team members who have been financially impacted by the crisis. Their goal is $500,000 and as of April 23rd they'd raised almost $101,000.
One of our local farmer's markets (and my personal favorite), Uptown Farmer's Market, is going above and beyond to make sure that their vendors and customers are safe and supported. They keep all of their vendors 20 feet apart and all customers must maintain 6 feet of distance from other customers and vendors. They've also set up sanitation and wash areas at the entrances and exits encouraging everyone to take advantage of them.
The Uptown Farmer's Market is normally a place for locals to go and get fresh produce, locally made foods and goods, enjoy the Phoenix weather, and mingle with their community and even though they have paused most of their extra market activities, they're still finding ways to make the vendors and community feel supported and connected.
Some Good News from John Krasinski
You've probably heard about it or seen by now, but one of my personal favorite things right now is John Krasinski's good news only "news station," Some Good News. The stories he shares on his show and social channels are so moving – I dare you not to cry – and his sense of humor has me, my husband, and my 5-year old rolling. One of the best parts is that he highlights so many other people who are talented or have inspiring or funny stories to share. It's become my favorite news station.
"Zoom from your room"
My friend and colleague, Crystal Pierce, is bringing her network together virtually with her "Zoom from your room" series. Each week she has three different Zoom meetings set up – Case of the Mondays, Wine Down Wednesdays, and Fun Fridays. She is incredibly outgoing, vibrant, and connected and she is using those strengths to bring people together.
School drive-throughs
I heard about these first because my son's preschool did one, but I later discovered that many schools around the country are hosting drive-throughs at their campus or in surrounding neighborhoods so that students and teachers can wave to each other at a safe distance. When we did ours, families and teachers alike had signs up and it was a very heartwarming and emotional experience. School was postponed so abruptly for everyone and many teachers and students are struggling with the lack of closure. These drive-throughs are a special way to offer some closure and show support while being safe and responsible.
A neighborhood "Puppet Pursuit"
Mrs. B is a local children's author and entertainer (and in full disclosure, my mother-in-love). She goes into schools throughout the year and performs her songs and stories for children preschool-8th grade. Now that she is no longer working, she decided to organize a puppet scavenger hunt around her neighborhood and invited families from the area to come find all of her puppet friends – observing social distancing. Each family received a Mrs. B book, CD, or DVD at the end. There was a wonderful turnout and she ended up giving away more than 60 books, CDs and DVDs.
ASU for You 
As an alumna and wife of a current student at ASU and a new homeschooler, I was very pleased to hear about ASU's online resource, ASU for You. According to ASU, "this new offering — launched now at a time when the world faces unique challenges that demand innovation and adaptation — provides a flexible and growing set of digital educational assets. The program is designed for people of all ages and at all stages of their educational, career or lifelong learning journey — wherever in the world they may be."
I hope this list of inspiring and uplifting stories brings you some comfort and uplifts your spirit. If you have any stories to share, we'd love to hear them! Comment below or tag us on social.
Stay safe, stay well.