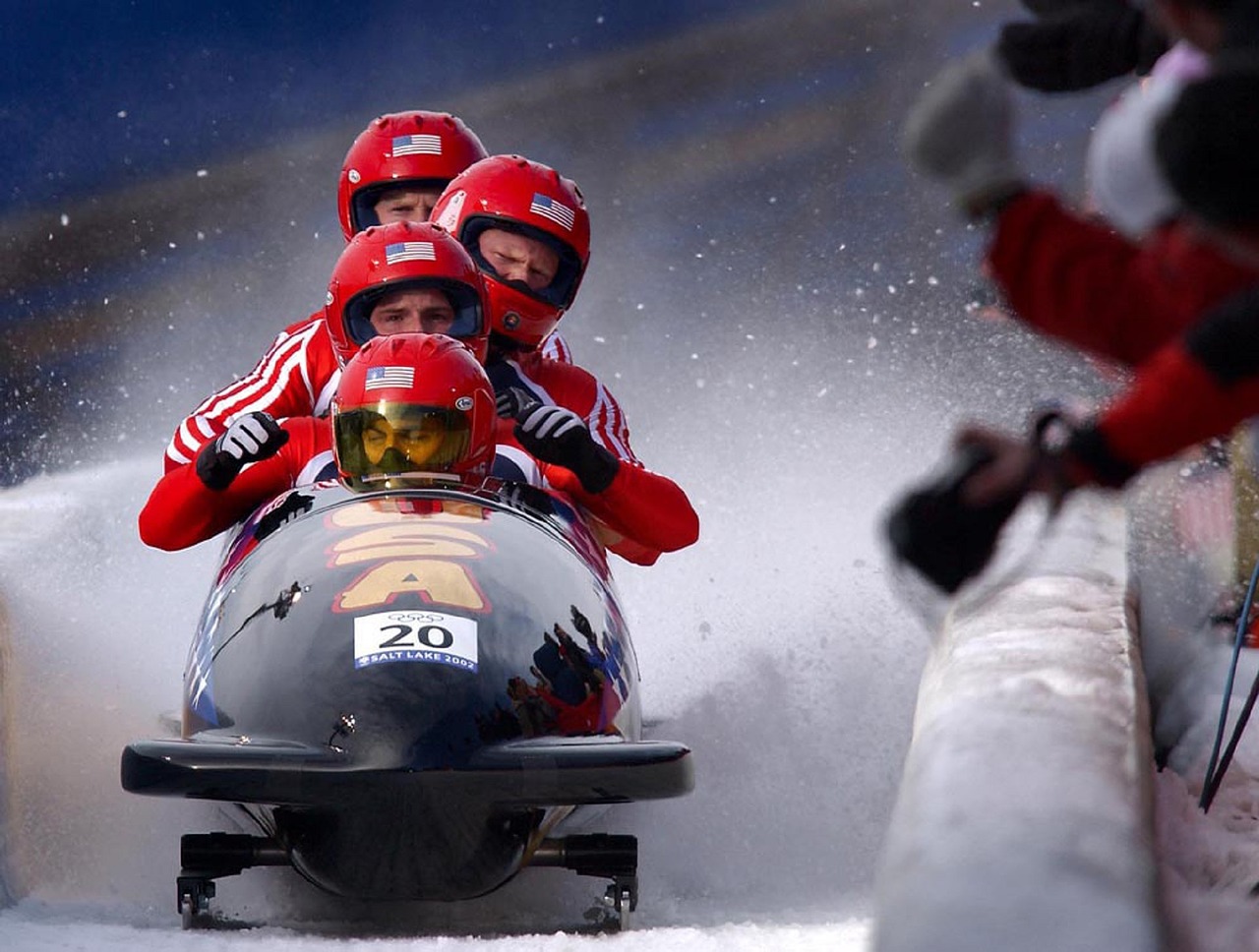 As the world watches the 2018 Winter Olympics in Pyeongchang and Los Angeles prepares for the 2028 Olympic Summer Games, 10-year-old Alexa Castro dreams of competing as a track cyclist in her hometown. And she's on her way. Alexa told Voice of America News that she knows what it will take: "A lot of practice. A lot of speed. A lot of long practice and stuff."
Alexa, who takes track cycling lessons at a center dedicated to helping her and other kids in  underserved communities to be life-ready through sport, has turned her excitement about the Olympics into some solid life lessons. Lessons that could certainly help her get to the Olympic Games in 10 years. And they will surely help her in whatever business she ends up in.
Who doesn't love the Olympics? Whether it's the Summer Games or Winter Olympics like those wrapping up in South Korea this week, every four years, we get to see the world's best athletes gather to compete against each other and to tell us their stories. The life-affirming nature of the Olympic Games, their ability to bring people together across generations, across the country, across the world, can fuel the imagination of the armchair sports fan or a young girl growing up in Los Angeles.
Very few of us have the talent, motivation, and training to get us to the Olympics. But we can still be inspired by the athletes and learn valuable lessons from their performance-driven habits.
I am bestowing Olympic-sized medals upon the top three lessons I plan to take away from the 2018 Winter Games. These lessons seem to apply whether you are a budding track cyclist or a Marketing VP.
GOLD Medal lesson: You need a strategy.
Whether you are riding the halfpipe or creating actionable content, you need a strategy in order to be successful. It's important to articulate your brand story, channel plan, audience personas and content maps. Just as it's important to find a coach, create a training calendar, and establish a healthy nutrition plan. Strategy includes defining your vision, mission, and goals. For both sports and business, you need a carefully crafted and documented strategy that will help deliver results and make all the hard work worthwhile.
SILVER Medal lesson: You need to focus.
Stick to the plan. Practice doesn't make perfect, but focused deliberate practice will help you be the best you can be. Some parts of your strategy will stay consistent while other parts need to be flexible. Your mission and business goals are pretty stable, while content topics and channels should be revisited regularly. A sense of urgency can help drive your focus. In business, urgency comes from competition. For Olympic athletes, who get one shot every four years, an intense awareness of limited opportunities for success can keep their focus sharp.
BRONZE Medal lesson: You need to set measurable goals.
For a goal to be achievable, it must be quantified, measured. Breaking a goal down into measurable parts helps you track how close you are to achieving it. Being specific in your goals and tying them to a timeline will help you achieve them. World class athletes don't talk about general goals – they don't want to just ski faster or jump higher. Olympic athletes want to shave seconds or hundredths of seconds off of their previous times. They know the competition and they know what they need to do to defeat them. Just like elite athletes, content marketers need to be specific with their goals and track metrics that help you drill down. Being able to evaluate your activity, from creation to distribution, is critical to realizing success. With so many new content channels and tactics in play, the right tools will help you benchmark your performance against competitors, your past performance, and your other campaigns.
HONORABLE MENTION award: You must celebrate passion.
The slogan for Pyeongchang 2018 is 'Passion. Connected.' The passion most Olympic athletes feel for their sport started early. Alpine skier Lindsey Vonn, 33, began skiing at 2 years old. American speed skater Shani Davis, the first black athlete to win an individual Winter Olympics gold medal, learned to roller skate at age 2 and was on ice skates by 5. American snowboarder Chloe Kim began snowboarding at 4 and qualified to compete in the 2014 Winter Olympics. But, at 13 she was still two years shy of snowboarding's minimum age limit.
Being able to sustain a love of the sport for so long and train at the intensity it takes to compete among the best in the world takes true passion. Few of us have that level of passion for work. But for content marketers, it's important to understand the passion of others. Telling the story of a business means understanding the passion that drives the people there. It means celebrating their passion.
Lessons from a 2028 track cyclist
Strategy, focus, measurable goals, and passion. Once you have those in line, take a tip from a young track cyclist headed to the 2028 Olympics in Los Angeles. Make sure you've added "a lot of long practice and stuff."